ARMONEA
'Armonea" means in harmony in Spanish...Alberto Alcazar immigrated from Mexico started making wine since 2008

ARMONEA
We hand pick the finest wines and brings the journey of winemakers

ARMONEA

ARMONEA

ARMONEA

ARMONEA
We hand pick the finest wines and bring the journey of winemakers
NEXT WINERY

ARMONEA
'Armonea" means in harmony in Spanish...Alberto Alcazar immigrated from Mexico started making wine since 2008

ARMONEA
We hand pick the finest wines and brings the journey of winemakers

ARMONEA

ARMONEA

ARMONEA

ARMONEA
We hand pick the finest wines and bring the journey of winemakers
NEXT WINERY
Armonea Vineyards
Armonea's Late Harvest Riesling is one of the best Riesling from Willamette Valley.  Since 1997, Alberto learnt the craft of wine making and viticulture from renowned winemaker Ken Wright. Then, he started making his wine since 2008.
Alberto is a quiet and an unconventional grower and a winemaker. He generally leaves the vines to take it's natural course.  His winemaking technique relies more on the smell and taste and less on phenolic panel results. With this approach he has won several awards for his Pinot Noir, Pinot Gris and Riesling from Oregon Wine Awards, NW Wine Festival, Great Northwest Wines etc since 2012.
Alberto originally from Mexico met his wife Sandra in Modesto, California. Both moved to this beautiful Willamette Valley in 1996 to start a family. Since 1997 he has been working in the Wine Industry in various capacities. He studied wine making and viticulture from a variety of colleges in Willamette Valley. In 2008 he created his own label "Armonea' that means harmony in Spanish.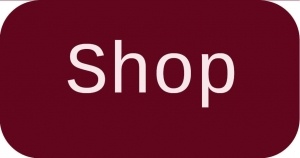 Contact Hours:
Mo-Fr: 8:00-19:00
Saturday: 8:00-14:00
Sunday: closed
Store is open 24*7