Introduction
This is our first blog for Wined2c.com. It has been a great journey in the wine industry since 2015. We will strive to post information related to farming and wine-making.. Most importantly about the people behind the delicious wines from Willamette Valley. So here's the Introduction…
Wined2c is not just a wine store to bring premium wines directly to you, it is more an intimate journey!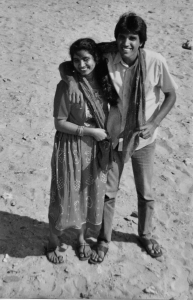 My life began in a small village called Ammenapuram in India. Hari was born in Chennai, India. We went to the same high school, later met in College, became friends and then more than friends and married. Hari came to the US on a scholarship for a Master's degree in Engineering at University of Hawaii. I followed him to the US, and our journey began in pursuit of the American promise.
After a long stint in Silicon Valley, and raising two wonderful boys Ganesh & Karthik (Ganesh served in the US Navy and Karthik is serving now), we moved to McMinnville Oregon to start our next journey in life.
Why McMinnville.. Which not many people have heard of.. . Hari's passion for wine drove him to want to grow grapes and make wine. I was in for the change and adventure. After a few years of searching in Napa, Sonoma, Paso Robles, In 2012, we ended up in Willamette Valley based on a que from Sunset Magazine. Sunset Magazine had an article on the wine region of Willamette Valley…the best Pinot Noir in the world, picturesque and burgeoning wine region. We stayed at a Bed & Breakfast, Black Walnut Inn; fell in love with the place, the hosts, Neal and Karen Utz, and the breathtaking beauty of Willamette valley. What better place to follow our passion for wine than here!
Our quest to plant a vineyard led us to meet and obtain valuable knowledge and advice from many people in the wine industry here. The amazing wine, generous people, and lack of awareness of these high quality wines outside of Oregon, inspired Hari to launch wined2c.com
Wined2c.com brings you the journey of the winemakers and stories of the growers. Customers can then shop for premium wines from boutique wineries and buy an eclectic mix of wines from different wineries, shipped directly to you in one package.
Since launching in July, we have nearly 100 customers. Customers have complimented on the quality of the wine and great shopping experience.
Above all, we value our customers. Hari tries to keep a personal touch with customers. As wined2c.com is honing in on digital marketing, influencers etc.. we would love for you to check out wined2c.com, better yet, shop at wined2c.com… It is great for sending gifts to family, friends, clients and even frenemies.
As we are ending this crazy year, we still have festivals to celebrate, Thanksgiving, Christmas, Diwali, Hanukkah… Please stay safe, cherish with family far and near and toast for new beginnings in 2021.